The 2019 Fine art Summit: Lightroom To Print

Learn how to post-process your nature and landscape images for fine art printing in the beautiful setting of Death Valley, California.
The Summit is a three-day class taught by Alain Briot, Jeff Schewe and Natalie Briot in the private and comfortable Oasis Conference Room inside The Inn at Death Valley.
The Summit covers:
• Lightroom Develop Module from start to finish, including the use of Graduated filters, Radial Filters and local Adjustment Brushes and finally sizing and sharpening for print.
• Photoshop for layering, selective color, warping, reformatting and all the other things you cannot do in Lightroom.
• Printing: the Summit is a comprehensive course in preparing your photographs for printing. Everyone will be making 13×19 prints during the Summit using a dedicated Epson Printer, ink and paper. Ink and paper are provided free as part of your summit registration.
• Free raffle: at the end of the Summit we raffle the Printer we use during the Summit so one lucky participant will take it back with them for free!  We will also raffle a number of other gifts including paper, ink, books and many surprise gifts so that everyone has a chance to win during the raffle.
• Field photography: sunrise and sunset shoots are planned everyday. Plus we have a day of photography planned during the Summit so that you can explore remote areas of Death Valley.
The Summit is a fantastic opportunity to learn fine art printing with two experts in the field and take your photography to the next level !
• Lodging: we have blocks of rooms reserved at the hotel close to the conference room and close to the locations during the field workshop.
The Vision Field Workshop
The 3 day Vision Field Workshop starts right after the Summit.  We take you to the Eastern Sierra where you will explore and photograph the Alabama Hills, Manzanar, the mountains and Aspens near Bishop and Mono Lake.
These are world class locations made famous by Ansel Adams, Galen Rowell and many other fine art photographers. Become part of the photographic history of Death Valley and the Eastern Sierra by joining us and creating your own fine art photographs of this incredible area!
Click here to read the detailed Death Valley Summit description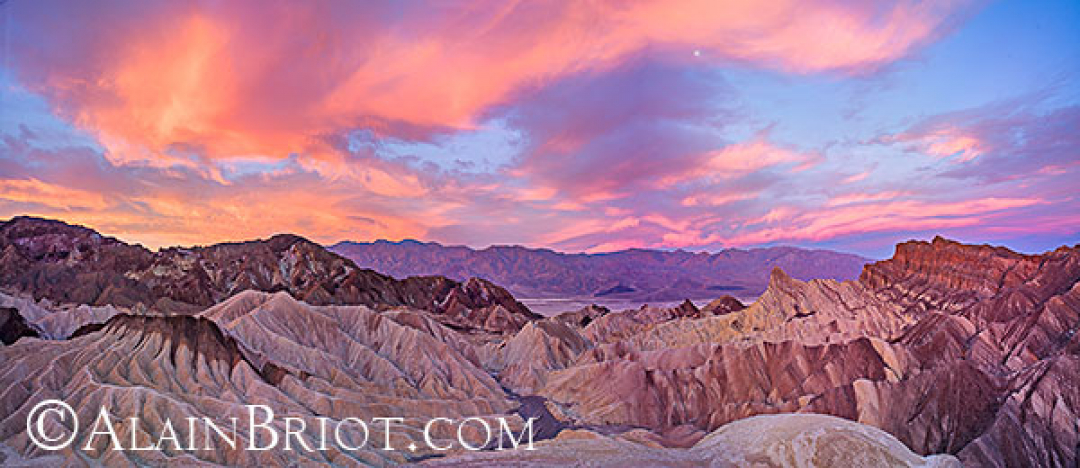 We will photograph this location during the Summit.
Click here to register